increase awareness of your institute today !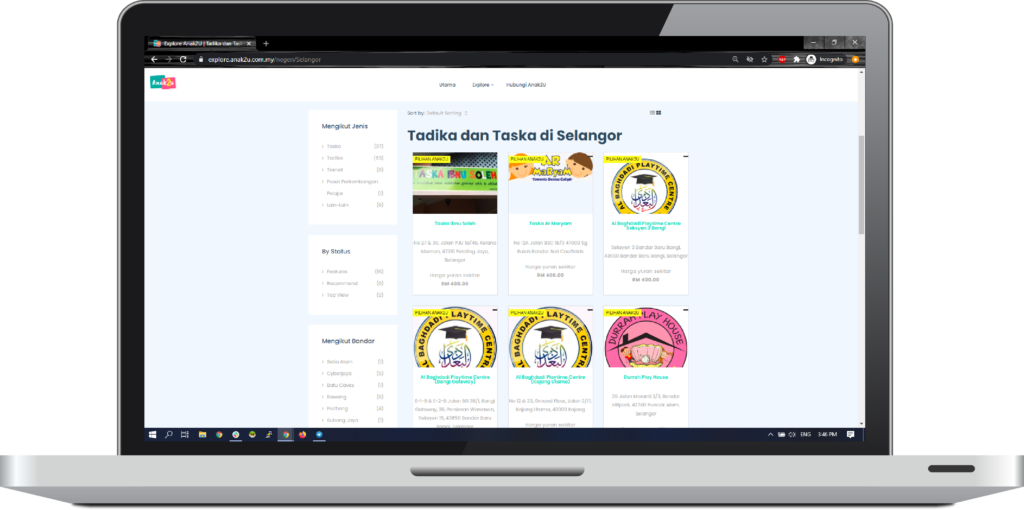 In your institute and your classes
Don't worry to find new enrollment. We provide a place for you to market your kindergarten/nursery and any additional class you held at your institute.
Every information about your kindergarten/nursery are listed in this page, including any weekend activities that you provide. Parents can made payment directly within the website based on activities of their choosing. Easily get new application for new enrollment with a form that provided in the website..
Every information about your kindergarten/nursery will be available for the parents such as services your providing, the background history of your kindergarten/nursery, location, your other branches and many more.
Do you have trouble promoting weekend classes at your kindergarten/nursery such as coloring, drawing and other classes ? List your institute today and see the results.
Your kindergarten/nursery will be provided with a registration button that allows the parent to fill in their child's information for new years enrollment. Just give a link to the parents and the information is ready for you.
We maintain the SEO in order to get more kindergarten/nursery in the website. Get the parents in your area sign up for activities in your institutes today !
Interested ? Sign up now !
We make it affordable for everyone 🙂