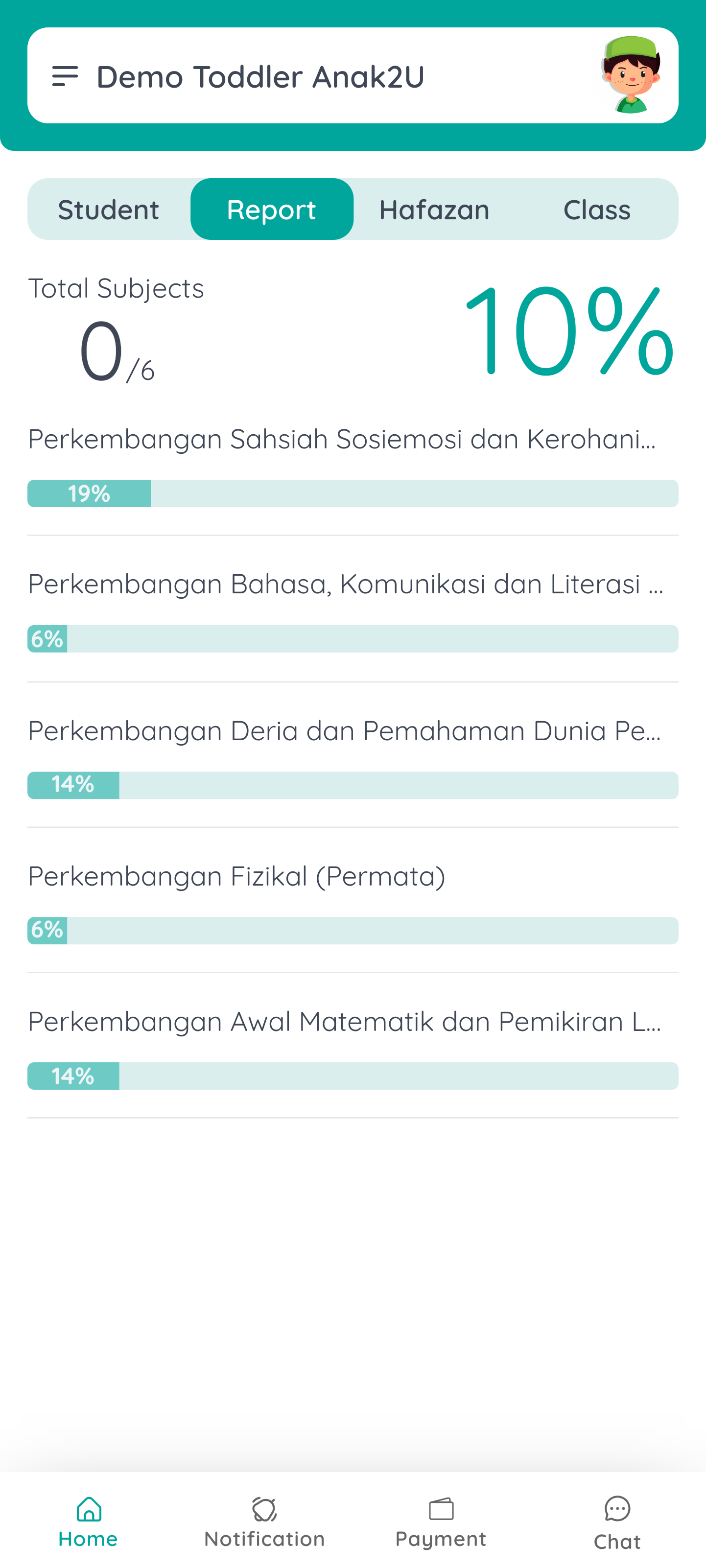 Monitor your child's activities
Get updated with your child achievement, development and daily activities such as what they're learning, what they having for lunch and many more from this Parent Application.
Many more updated features and upcoming features that help you understands your child more from what they've learning from kindergarten/nursery. Don't worry about your child's data because it is safely stored in our cloud provider.
Get important announcement from the principal and the teacher that handles your child's class. Whether it's about occasional holiday or any notes about the birthday party of your child's classmate.
With integrated payment module within the application, you will not missed out any notice. Monthly invoice will be send to your email and you will be notified in your phone. Make the payment for your child school fees as easy as buying stuff online.
Individual & Classroom Report
Get notify for every report created about your child daily activities. Get to know their daily activity and it is all limited only to the parents. However, you will able to share their moments in your personal social media with the option we provided in the application.
We implemented the health declaration form to ease everyone's task in order to do our part in fighting Covid-19. Just login into your account and make sure every field are filled in. The record will be submitted to the institute and it also available for you in your phone.
Interested ? Sign up now !
We make it affordable for everyone 🙂