Account & invoice
management
Keep track off all the transaction
Manage monthly purchases
and the teacher's paycheck yourselves.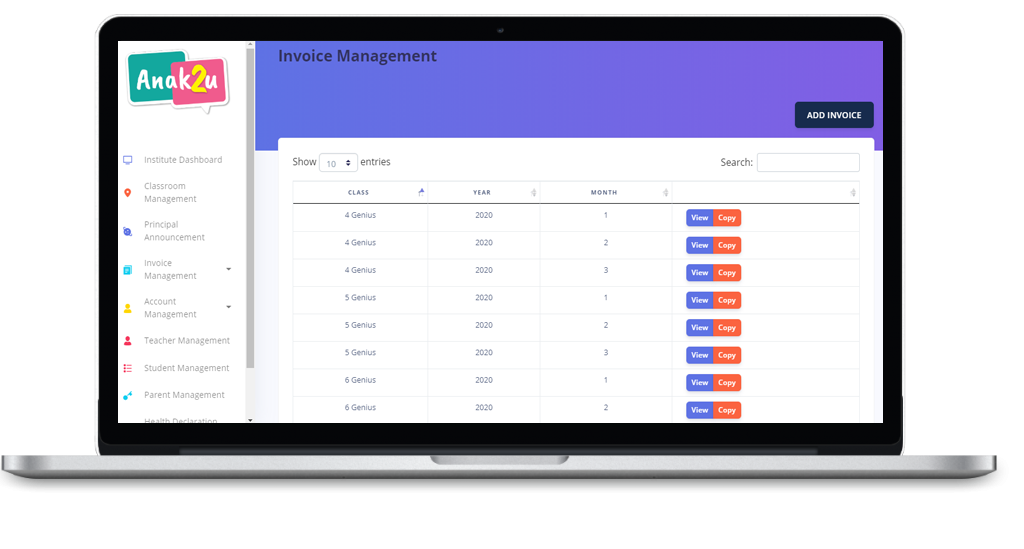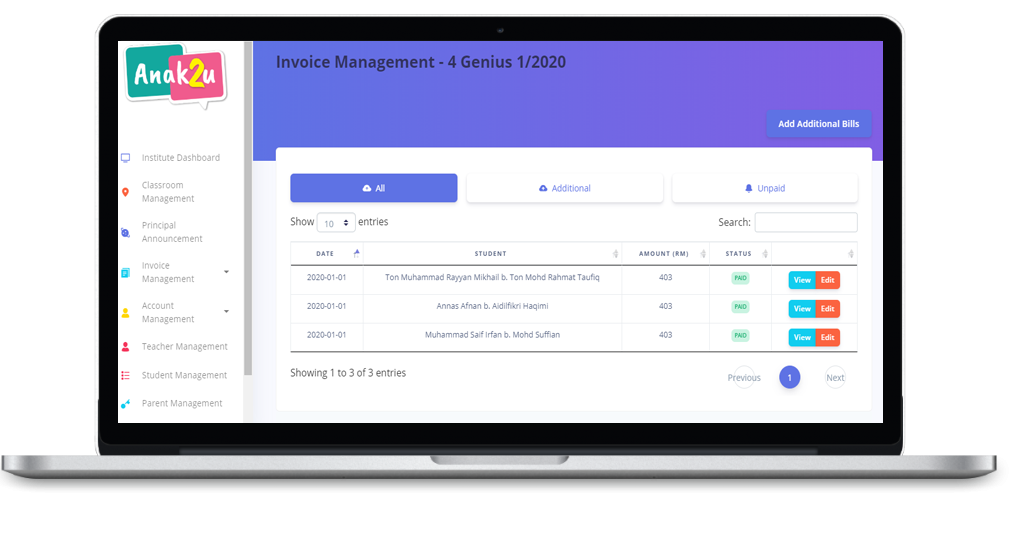 from 2 hour to 15 minutes
Daily report can tagged to the student based on their class and activities that being done.
Manage monthly invoice
easier and customizable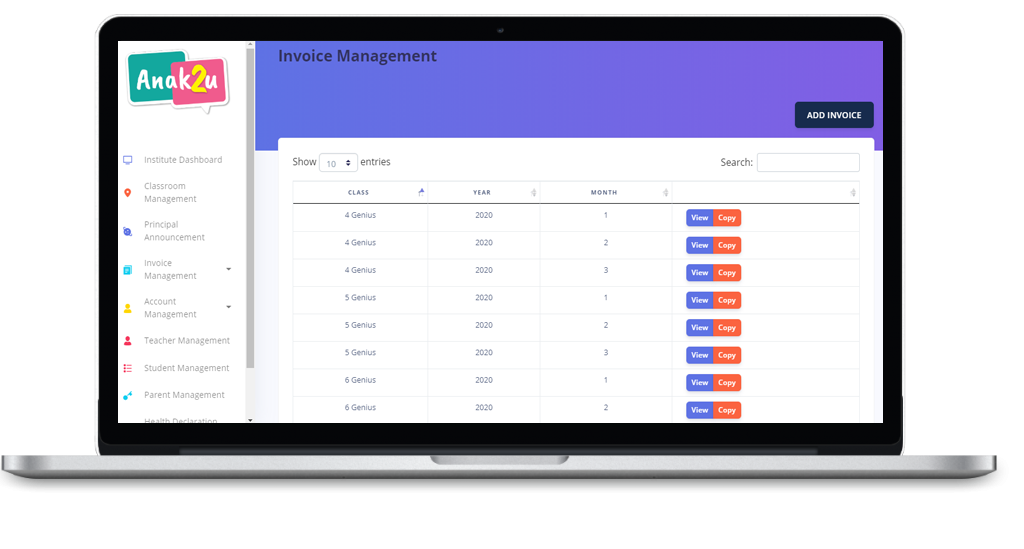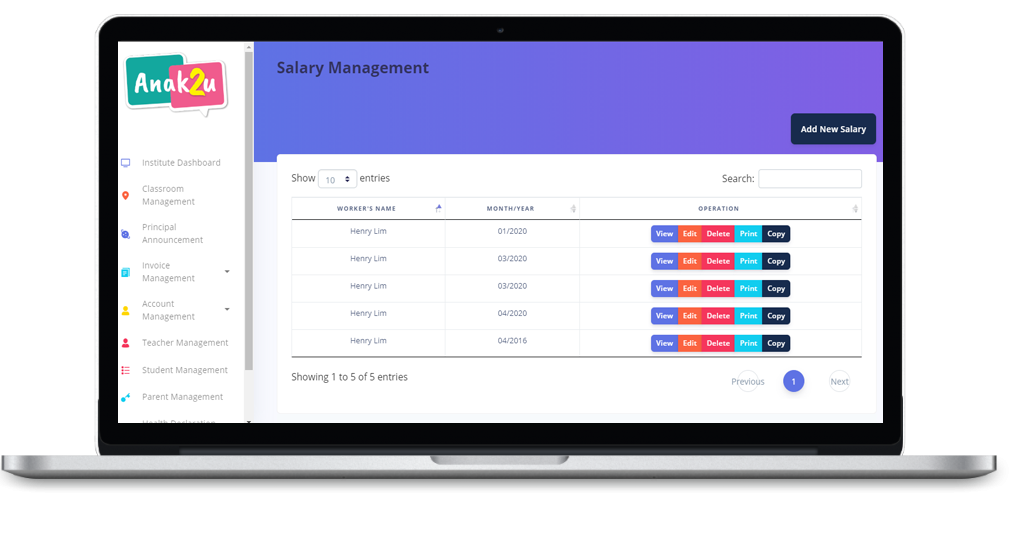 Every records of teacher's paycheck can
be managed and updated
Records every purchases from daily expenses
and institute's asset in this module with ease.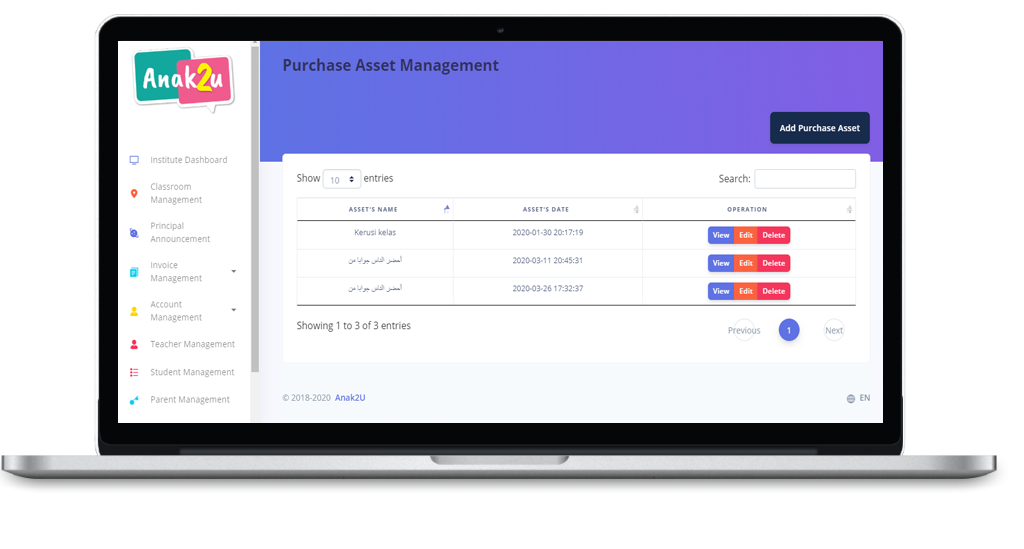 Click on this video to see the step-by-step tutorials
So... What Are You Waiting For ?!
Let Anak2U ease your burden.
Everything can be done from the portal and apps.
Contact Anak2U now or just visit us directly !​