Staff & Student Management
Manage your teachers and Students Easier
With Anak2U, staff or teacher's account
will be easier to manage.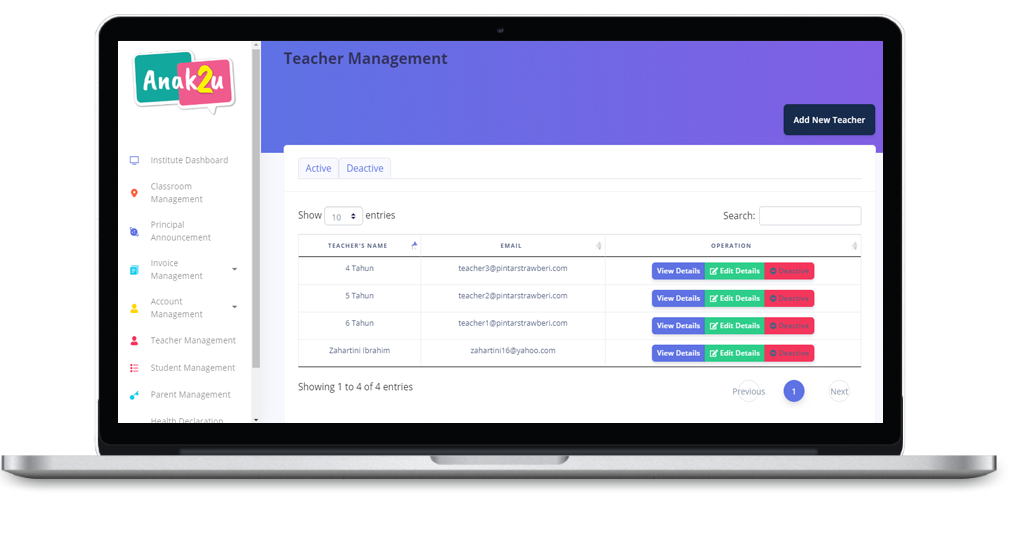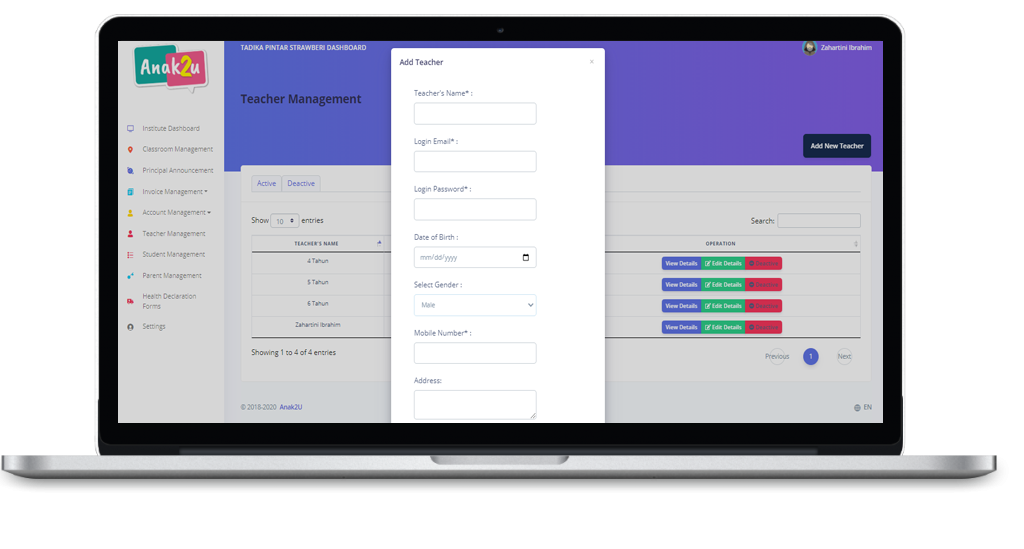 Add new teacher and
updating their info
Add new teacher and assign to their class,
update their profile from time to time.
​Manage Student's Information
Now with Anak2U, every registered
student can be manage easily.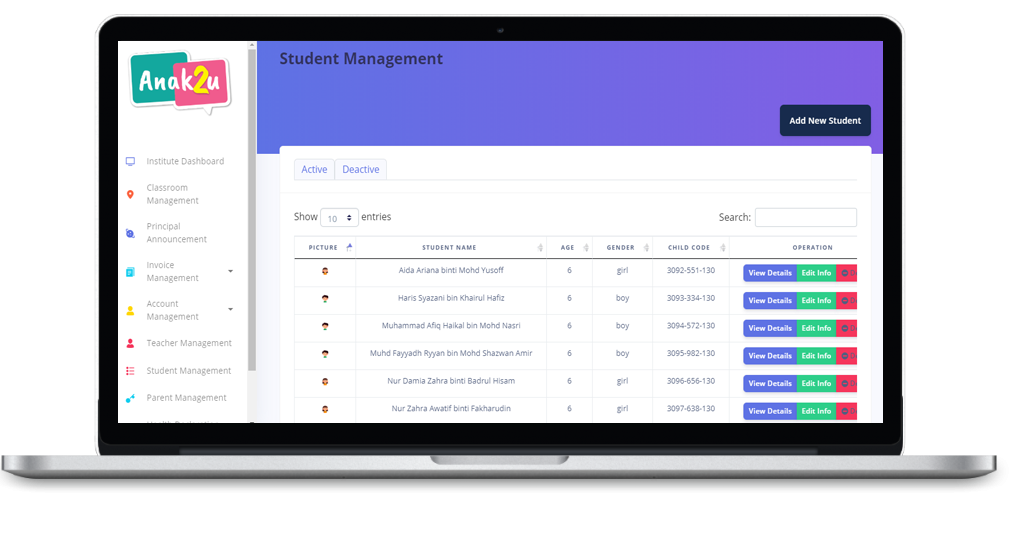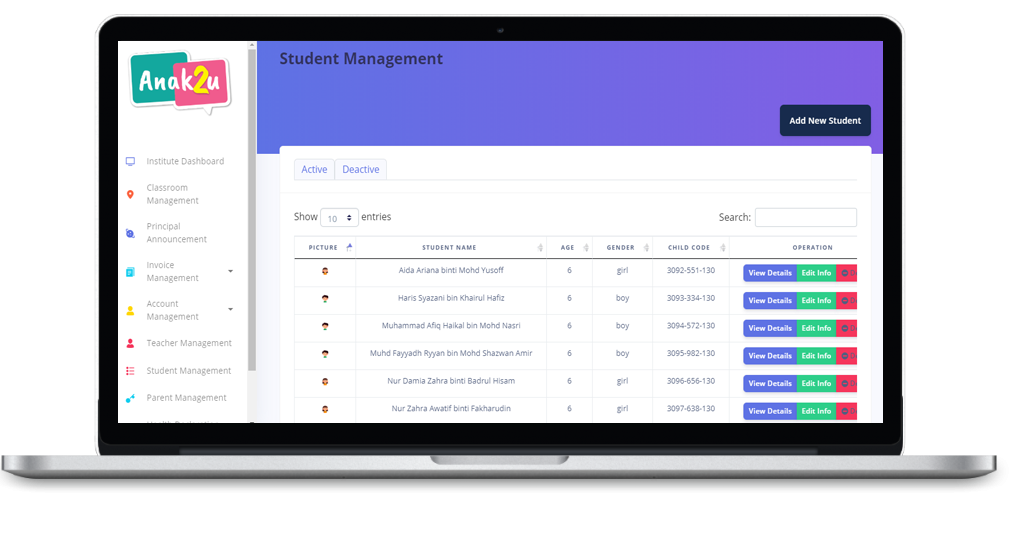 Add new student and update their information
Simply add new registered student and place them under
their teacher to get their daily activities report.
Click on this video to see the step-by-step tutorials
So... What Are You Waiting For ?!
Let Anak2U ease your burden.
Everything can be done from the portal and apps.
Contact Anak2U now or just visit us directly !​